Dr. Ty Corbiell, DVM
Growing up on a ranch in South Central Alberta, Dr. Corbiell's family raised purebred Hereford cattle and American Quarter horses. He attended the University of Lethbridge and then the University of Saskatchewan's Western College of Veterinary Medicine.
During vet school, Dr. Corbiell worked as a student mentor under experienced practitioners such as Dr. Dan French of Teradan Farms at the time. Upon graduation, Dr. Corbiell continued to advance his equine skills by completing an internship at Idaho Equine Hospital located in Nampa, ID.
Upon his return to Canada in 2010 he worked in private practice and then founded Cor Veterinary Services shortly after. He is continually advancing his veterinary skills and has worked with numerous top equine veterinarians throughout North America.
Ty and his wife Melissa have three boys Dane, Ryle and Barron. He enjoys country lifestyle, spending time with his family, his faith, and riding and roping in his spare time.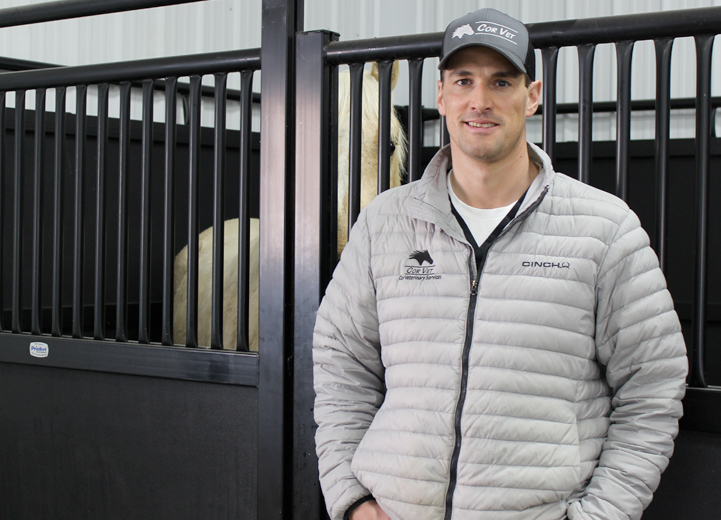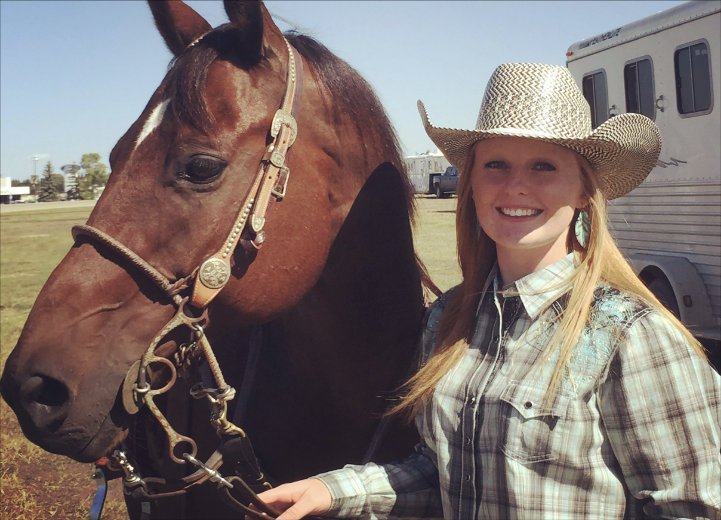 Shelby Robbins
Shelby Robbins joined Cor Veterinary Services full time in 2016, after graduating from the Animal Health Technology program at Lakeland College.
Growing up on a farm in central Alberta and being part of a rodeo family Shelby has always had a passion for horses. As an active barrel racing competitor with her horse Jimmy, Shelby understands the aspects of equine health and performance.
In the summer of 2017 she completed the Equine Rehabilitation Certificate Program at the University of Tennessee.
With a special interest in equine lameness, performance horses and her new-found excitement for equine rehabilitation she found herself the perfect fit as part of the Cor Veterinary Services team.
Codi Ashbacher
Codi is a veterinary assistant as part of our team. She grew up in a mixed farming/rodeo operation in Southern Alberta. While growing up, Codi developed a passion for all animals, especially horses and was very involved in the operations of her family ranch.
She is a 4-H leader, enjoys riding her own horses, camping and the outdoors, photography, and spending time with her family.
After completing her undergraduate degree in biological sciences at the University of Calgary in June of 2020, Codi now plans to continue her education and has applied to the University of Calgary Veterinary Medicine program.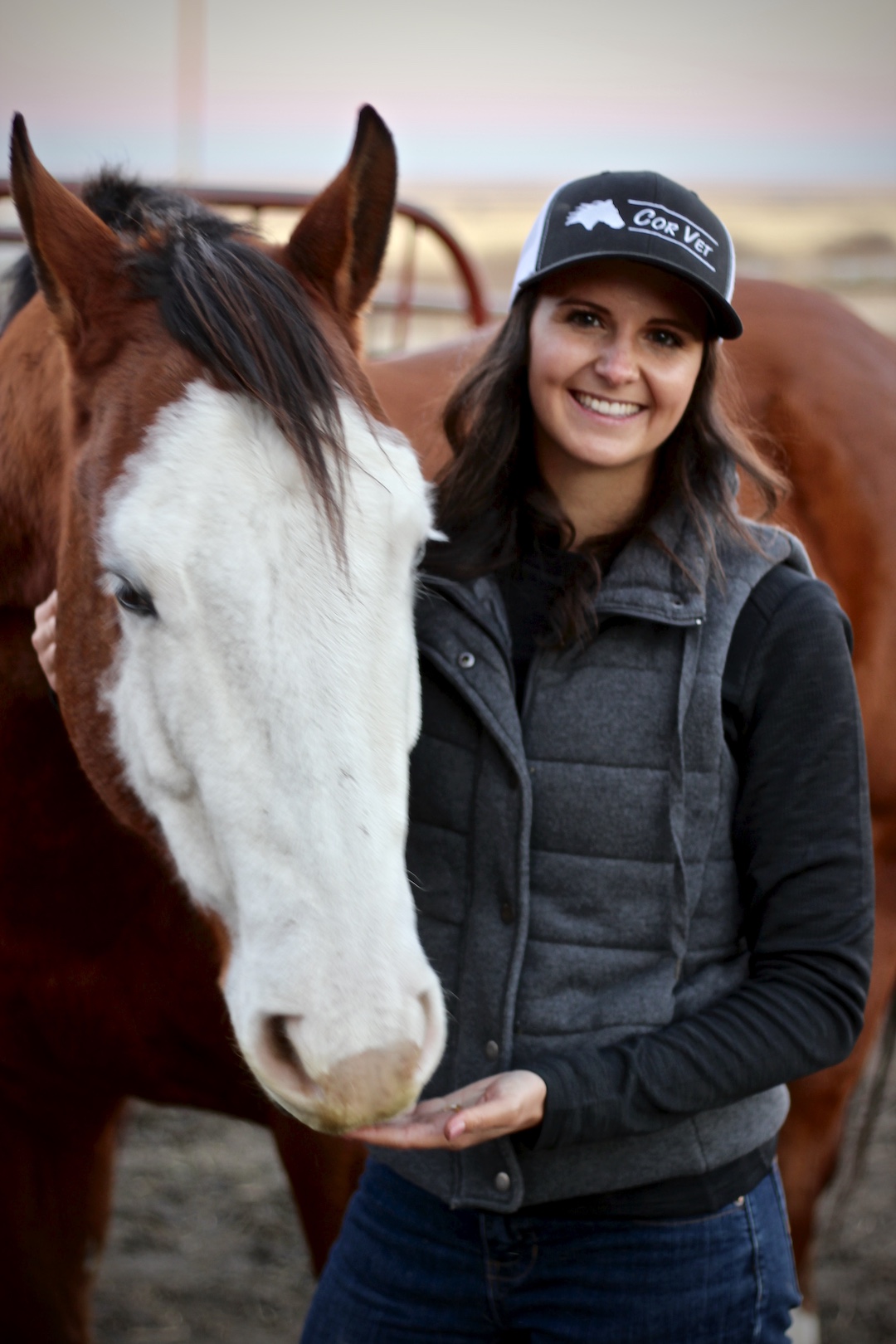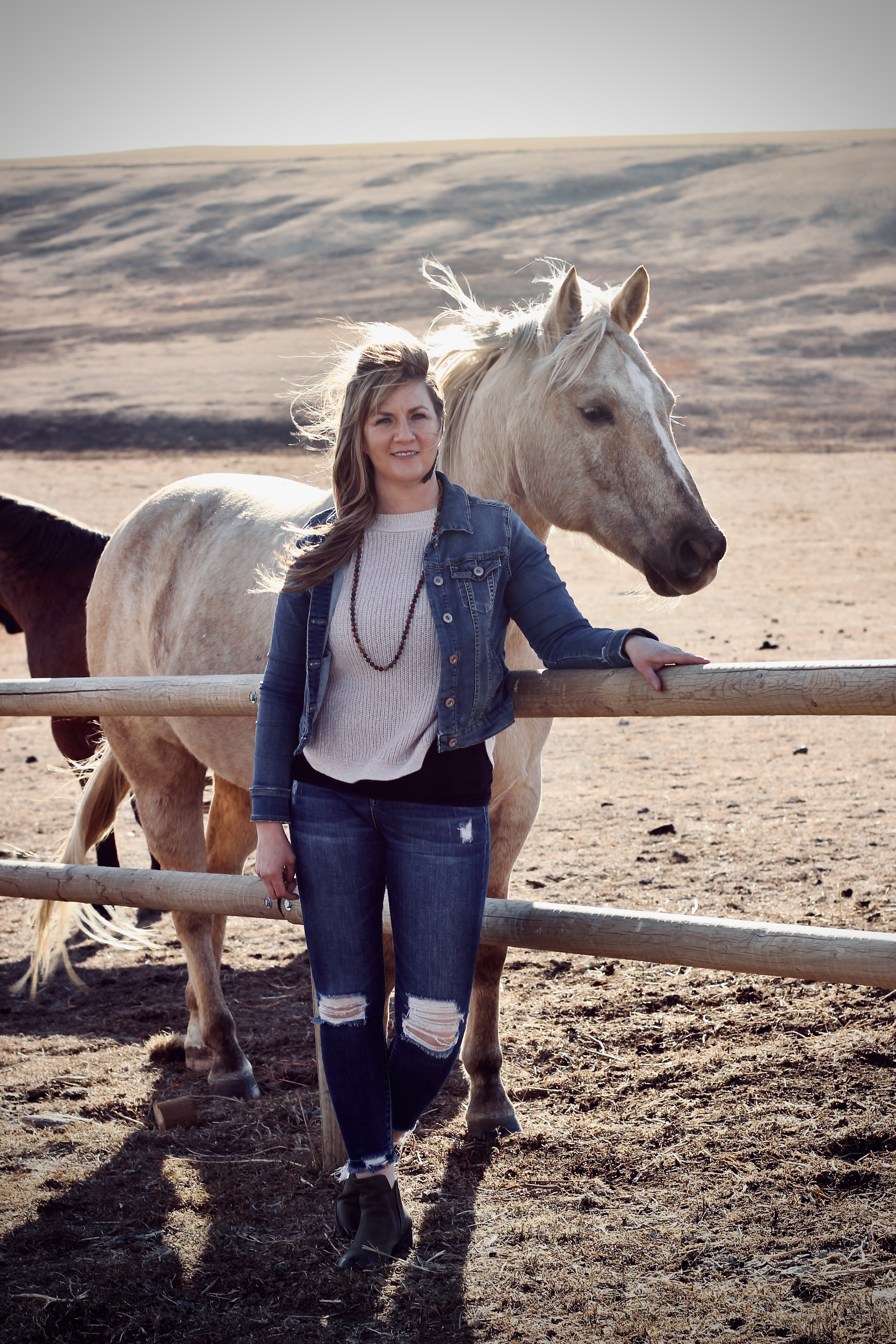 Melissa Corbiell
Melissa Corbiell is the Office Manager for Cor Veterinary Services. She grew up on a mixed purebred & commercial cow-calf/grain operation in East Central Alberta.
She has a Diploma in Agriculture Business as well as a Bachelor of Management degree from the University of Lethbridge.
Prior to working with Cor Veterinary Services, she worked as a Relationship Manager with Farm Credit Canada for 8 years.
She has a well-rounded background in the Business/Finance & Agriculture industries.
Aside from being a partner with Cor Veterinary Services, she spends her spare time raising their three boys Dane, Ryle & Barron.
Jacquie Piper
Jacquie joined our team in August 2021, as a Client Care Specialist. She was raised on a grain/cattle farm near Strathmore, AB.
She has had a love for horses her entire life from moving cattle on the farm, to gymkhanas every week. She has been involved in the trick riding community for 11 years, as her two daughters share the same passion for horses. Jacquie enjoys working liberty and competing in the local barrel races. She has also inherited an immense admiration for all things aviation and loves to spend quality time with her family.
She very much enjoys interacting with clients and the equine patients. She is looking forward to all the future endeavours at Cor Veterinary Services.