State of the Art Technology
Cor Veterinary Services is fully equipped with state of the art imaging technology to accurately assess and diagnose your horse's lameness/medical condition.
Digital X-Rays
Digital x-rays provide a way to obtain high resolution imagery of your horse's joints, bones and/or skeletal system. We can diagnostically image feet, legs, cervical spine, portions of the back and more. Detecting abnormalities like osteoarthritis, fractures, calcification, kissing spines, OCD's, etc.
Digital Ultrasound
Digital ultrasound imaging uses sound waves to examine your horse's internal condition, providing real-time feedback to look at your horse's soft tissues (tendons and ligaments), as well as joints, cartilage, bone surfaces, and more, to accurately assess and pinpoint areas of concern.
Upper Airway Video Endoscopy
Video Endoscopy (1.5 meter) can detect respiratory tract diseases or head conditions, allowing visualization of the upper airways including nasal passages, pharynx, larynx, guttural pouches and trachea. Conditions which can be diagnosed or evaluated using this technology include: Exercise induced pulmonary hemorrhage (EIPH, aka: bleeders), Dorsal Displacement of the soft palate (DDSP), Inflammatory airway disease (IAD), nasal discharge, coughing, respiratory noise during exercise, and head shaking, to name a few.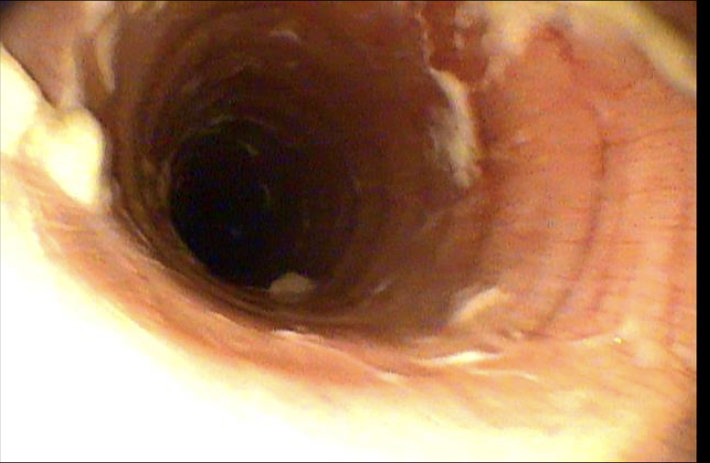 Gastric Video Endoscopy
Our 3.5 meter Gastric Video Endoscopy allows us to evaluate the esophagus, squamous and glandular regions of the stomach and proximal segment of the small intestine in your horse. This is the most diagnostic method for diagnosing gastric ulcers in your horse.
Urogenital Video Endoscopy
Video Endoscopy allows for visual examination of the urogenital tract in a minimally invasive manner, enabling Cor Vet Services and our clients to observe and discuss what is being evaluated and affecting your horse's urinary tract or reproductive system.